Homeopathy FAQ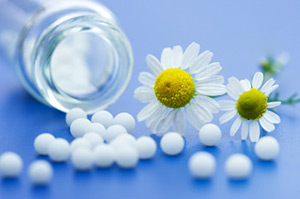 What is Homeopathic Care Like?
The initial meeting is an in-person interview of about 1-2 hours, in which you describe in detail what is bothering you as well as your health history. Homeopathy is a healing modality that views your physical, mental and emotional symptoms as a whole, so the interview is broad in perspective. The interview is conducted in a relaxed atmosphere of care, professionalism and respect. You will have the time you need to say what is on your mind. After the initial interview, I will analyze your case and recommend a remedy that you will order from a homeopathic pharmacy. At the time that I recommend a remedy for you, we will schedule a follow-up phone call to follow your progress on the remedy. You will have support and communication from me during this process. Our goal is to find relief for you. Once we find you relief and your condition begins to improve, we can determine a communication protocol to monitor your progress. Follow-up sessions are shorter, lasting from 30 minutes to one hour.
How Long Does Homeopathic Care Last?
That depends on your condition and progress. The initial goal is to find you relief that is significant and sustaining – enabling you to to feel good and be in more control of your health and well-being. Once we find a good remedy for you, the process can move to periodic communication to track your progress. The next goal is to get you to a place in which your condition is either resolved or stabilized so that you can live your life with less thought about the conditions that had been bothering you.
If I Am Under Homeopathic Care, Do I Still Need a Doctor?
Yes, it is very important to be in the care of a medical doctor and to have regular physical examinations every year.
Can I Use Homeopathy If I Am Taking Other Medication?
Yes you can. You must not stop or alter any prescribed medication unless in consultation with your doctor or the person who prescribed it. Homeopathic care, however, can often enable a person to reduce or even phase out traditional drugs, but again, only in consultation with your doctor.
What Are the Fees?
The initial consultation is $250. Follow-up consultations are $125 and are generally not needed more than once per month in the early stages of care. Once you are experiencing relief we can move to a less frequent schedule that meets your needs. Currently, most insurance plans do not cover homeopathy, but some organizations may reimburse for homeopathic appointments through employee flexible spending plans that can cover uninsured health services. Acute care consultations are based upon time: 45 Minutes or less – $100, 1 hour – $125.
Do You Use Skype?
Yes, we use Skype and can conduct the homeopathic interview via computer through the internet.
Where Can I Learn More About Homeopathy?
Please visit our Resources page on this website for additional information. One introductory book is called The Consumer's Guide to Homeopathy, by Dana Ullman, M.P.H. It can be ordered through any bookstore.
Contact us to discuss your health concerns and goals.